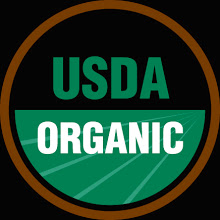 World's first NOP certified organic vegetable capsules

Organic version

As the world's first NOP certified organic vegetable capsules, we make all our pullulan capsules, regardless organic or not with NOP certified organic pullulan powder, in order to maintain our organic integrity.

Comparing with conventional pullulan capsules, NOP certified organic Bright-Poly capsules are:

1) free of surfactants
2) made from NOP certified organic pullulan

3) manufactured using NOP allowed processing aids.

Dissolution and functionalities

Despite of organic production that limites hosts of ingredients for capsules, our NOP Bright-Poly capsules perform almost identical to gelatin capsules in terms of dissolution and functionality.

However, unlike gelatin capsules that are well known for cross linking triggered by various factors, such as higher temperature and humidities, pullulan capsules can be subjected to accelerated stability studyied without concerns for cross-linking.
benefits of organic capsules

1) Attractive appearance
Organic Bright-Poly capsules are visually very attractive. Contrary to conventional wisdom that organic products look dull, Bright-Poly will make your organic finished products look beautiful.
2) Oxygen barrier
Pullulan capsules are 9 times stronger oxygen barrier than gelatin capsules.

3) Organic and earth friendly
Pullulan is water extracted from fungi grown on starch substrate, much like the mushroom growing on fertile ground. Therefore, Bright-Poly capsules are naturally derived and environment friendly.
4) Great machine ability
Bright-poly capsules run flawlessly on all high speed automatic encapsulation machines, reduce down-time and improve efficiency.
Oxygen barrier properties demonstration

As oxidation prevention experiment demostrated, pullulan film is a great oxygen barrier. This property can be utilized to benefit nutritional actives:

- Protect nutrients from oxidation.
- Extend product shelf life

- Reduce over-runs to save costs.

Size, color and capacity

Current capacity is 2 billion capsules per year.

Following sizes are made regularly and kept in stock:

00#, 0#, 1# and 2#.

Certified organic capsules do not come with colors or printing due to unavailability of organic pigments and inks.

Services and special orders

Special order option is available for custom colored and printed capsules using natural pigments on base of organic Bright-Poly capsules, however customers can not make any organic claims due to unavailability of certified organic pigments.

Contact us for more information.



Copy right of Bright Pharma Caps Inc. 2020. All Rights Reserved